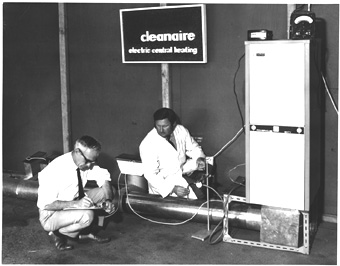 CLEANAIRE HRV are the only nationwide Heat Recovery Ventilator specialist manufacturing company, in New Zealand, with over 30 years experience.
CLEANAIRE HRV is a sister company to long established Avon Electric Ltd. Avon Electric Ltd is a private company first established in 1939. Specialising in energy efficient electric heating, ventilation, heat and energy recovery systems for residential, commercial, industrial and agricultural applications.
Avon operates from a modern 1700m2 factory at 25 Taurus Place in Bromley Christchurch, New Zealand. Staff numbers vary from 10 to 30 depending on season.
The CLEANAIRE HRV was designed here at Avon Electric Ltd, for New Zealand conditions.  Genuine Heat Recovery Ventilators have been continuously manufactured by Avon Electric since 1982
We have a long history in fresh air ventilation and heat recovery systems to meet current building codes and energy efficiency standards. We stand by our products 100% and offer an un-equalled warranty.
Only approved installers, Nationwide, that are totally conversant with the CLEANAIRE product range and installation applications are selected to represent our product with perspective customers.

Email: info@avonelectric.co.nz
Products are New Zealand made by Avon Electric Ltd.
Avon Electric Ltd
P.O Box 19748, Christchurch 8030 
Ph: 03 381-5595  - Fax: 03 381-5596