Avon currently manufactures three standard domestic CLEANAIRE models: the CL130, CL200 and the CL300.
The differences between the standard models are small but allow for a more specialised unit for your home. We can also offer custom built larger capacity units domestic/commercial applications – contact us to enquire.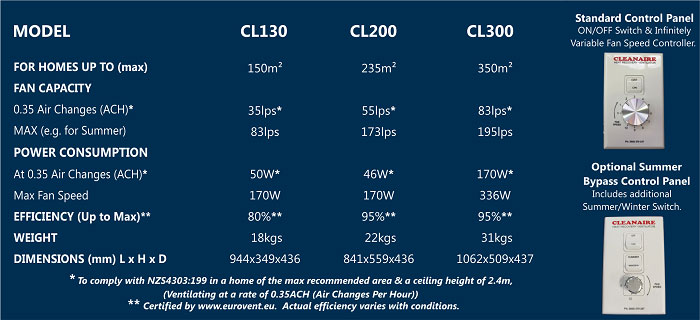 A Genuine HRV must include an impermeable Heat Exchange Core.  Every Cleanaire HRV has an integral aluminium Heat Exchange Core, capable of reaching up to 80-95% efficiency.  Aluminium plate cores are more durable than plastic heat exchangers, they require less maintenance and reach a higher efficiency making them the superior choice, for this reason we offer an unmatched 12 year warranty on the aluminium Heat Exchange core.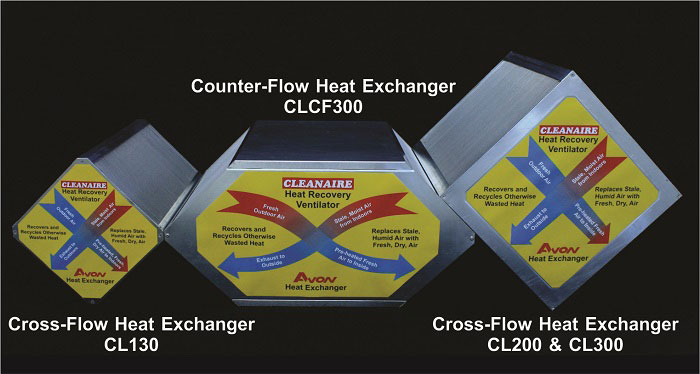 Contact us on 0800 379 247 and we will design / recommend the best system for your home.

Email: info@avonelectric.co.nz
Products are New Zealand made by Avon Electric Ltd.
Avon Electric Ltd
P.O Box 19748, Christchurch 8030 
Ph: 03 381-5595  - Fax: 03 381-5596