Use our experience to help you make the best decision on ventilation for your home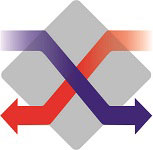 Specialising in domestic and commercial energy efficient solutions for over 30 years, we have a long history of designing, manufacturing and importing fresh air ventilation and heat recovery systems to meet current building codes and energy efficient standards.
Since producing the first (NZ) Genuine Home HRV in 1982, CLEANAIRE has perfected the "Crossflow" Heat Exchanger, to suit the NZ climate. What other home ventilation system recovers and recycles up to 100% more energy than it costs to operate, in normal domestic service?  Others may imitate, or advertise with words that confuse, but CLEANAIRE is a Genuine HRV.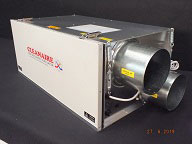 The Genuine CLEANAIRE HRV controls indoor condensation, humidity, pollutants and odours by replacing stale air with fresh, outdoor air at the rate recommended in NZ Standard 4303:1990 "Ventilation for Acceptable Indoor Air Quality" (.35 air changes per hour).  Each model has two "almost-silent" fans, one to exhaust stale, humid air and another "supply fan" to replace exhausted air with dry, warm, outdoor air. Heat from the exhaust air stream is recovered and transferred to the incoming supply air stream as it passes through the "Air-to-Air" Heat Exchanger, recycling heat that is otherwise wasted.
Indoor contaminants and condensation are generated at a small but continuous rate.  The CLEANAIRE HRV provides continuous "trickle ventilation" with fresh, outdoor, warm, dry air. Replacing indoor air once every 3 hours ensures that excessive moisture and indoor contaminates are diluted away, so the indoor environment is fresh, dry and health.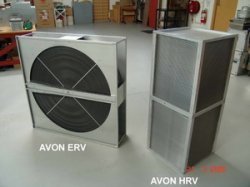 We also offer a range of ventilation and heat recovery solutions from single room ventilators to large, custom made commercial and industrial energy and heat recovery systems.  For commercial laundries we manufacture clothes dryer heat exchangers, one of the most energy efficient solutions available. Contact us to discuss your requirements and how we can help.
Unmatched warranty
PEACE OF MIND : We offer a comprehensive warranty on the CLEANAIRE HRV, with an unequalled 12 year warranty on the Aluminium Heat Exchange Core – see our warranty for full details.
Sales support
We offer you honest advice and answers to any questions you may have on the confusing subject of Home Ventilation – either by free phone (0800 379 247) or email your contact details to info@avonelectric.co.nz
Every house is different and we design each CLEANAIRE system to suit you and your home.
You want your major household appliances built to last. Your HRV should be no exception and no other HRV responds to your needs more thoroughly or effectively than the CLEANAIRE HRV.
CLEANAIRE is the one HRV you can live with in peace for years to come. 
Our installers are hand picked and approved by the business owner, to ensure that your CLEANAIRE HRV is installed with precision and care.

Email: info@avonelectric.co.nz
Products are New Zealand made by Avon Electric Ltd.
Avon Electric Ltd
P.O Box 19748, Christchurch 8030 
Ph: 03 381-5595  - Fax: 03 381-5596