How to Utilise Roofspace Heat with a Heat Recovery Ventilator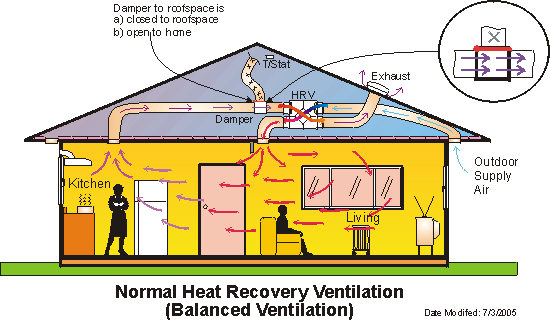 NOTE: Ventilation Air is ALWAYS OUTDOOR AIR…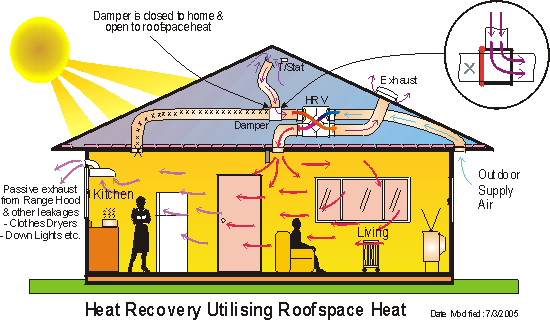 If there is useful roofspace heat a thermostat causes damper to move so that warm air in roofspace INDIRECTLY heats the incoming fresh air, which pressurises home living space. Exhaust from the home is then "passive pressure exhaust".
Another option is to "partially" open the damper so exhaust is from both roofspace & home.
Avon Copyright 1996

Email: info@avonelectric.co.nz
Products are New Zealand made by Avon Electric Ltd.
Avon Electric Ltd
P.O Box 19748, Christchurch 8030 
Ph: 03 381-5595  - Fax: 03 381-5596